Top Middle School Teacher Resources for Creating Effective Lesson Plans
Having an effective lesson plan can make your day easier and more organized for school. Lesson plans help teachers know what students are learning. We will look at resources for creating effective lesson plans for middle school teachers.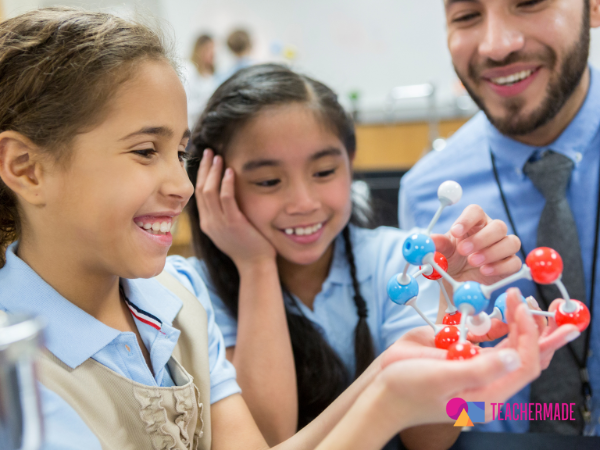 A lesson plan is a daily guide for what students need to learn, how you teach the subject, and how learning is measured. Lesson plans help teachers provide a detailed outline to follow each class period. There a many middle school teacher resources for lesson plans. 
What are the main components of a lesson plan?
An effective lesson plan should include the lesson topic, class objectives, procedure, time management, and student practice. There are also other components that you can find on a more detailed lesson plan. Here's a breakdown of those components. 
The

topic

of your lesson plan should consist of the subject that you are focusing on for the duration of the lesson.

​​Standards

in a lesson plan are objectives and activities that are based on the unit plans.

Learning outcomes

state what students should know, be able to do, or value after completing a program. Learning outcomes are also called Backwards Course Design.

Resources

in a lesson plan include video and audio, interactive programs, images, documents, lesson plans, and student activities relating to state standards.

The

environment

of a lesson plan consists of circumstances, objects, or conditions that surround the classroom.

Learning

activities

are the activities that students participate in to achieve the lesson objective.

An

assessment

is a test for understanding what is necessary for your lesson plan. Assessment takes place either at the end or during the lesson.

The

lesson procedure

is an in-depth explanation of how the lesson will progress. It consists of step-by-step instructions that walk you through everything for the class period.

Time management

is the act of determining how much time you will spend on different activities. The goal is to increase productivity.

Student practice

is interactive instruction between the teacher and students. The teacher introduces new learning and begins the student process by engaging students in a similar task to what they will then complete later in the lesson independently.

The

closing

in a lesson plan is where you wrap up the lesson plan. Teachers help students organize the information in a meaningful way.

Reflection

supports growth and development. It is a critical process. Reflect on your lessons each day. Ask yourself, what could make them more effective?
There is no one-size-fits-all in teaching. Every school and teacher will plan their lessons out differently. There are three types of lesson plans for middle school teachers. 
A detailed lesson plan covers everything and fully prepares the teachers for the lesson ahead. A semi-detailed lesson plan is less intricate than detailed. 

A semi-detailed lesson plan is a general game plan for what will happen in the lesson.

An understanding by design (UbD) lesson plan is more of a framework. This design uses Backwards Course Design by looking at outcomes first and then designing curriculum units.
Hook, Instruction, and Assessment
Not all lesson plan formats are the same. But you can simplify things by focussing on the hook, instruction, and assessment. It will provide your lesson with a natural beginning, middle, and end.
A hook grabs your students' attention and creates engagement for your lesson.

The instruction tells the teacher what to do to best teach the subject. 

Assessment is used throughout the class and at the end of the course to determine if students understand the material.
Resources for Lesson Planning
There are many middle school teacher resources available. Some resources that you can use: 
Intellectual Property Resources for Educators
Intellectual Property Resources for Educators has a Middle School Teacher Resources page that shows a lesson plan and presentation for teachers working with middle schoolers. The intellectual property resource outline focuses on patents in U.S. History.
Common Sense Education has an excellent middle school teacher resource page. It sorts resources by grades and subjects. It provides interactive data and practical lesson plans. Common Sense education shows you how to teach the subject so you have some additional support. 
Facing History lets you search specifically through lesson plans. In addition, you can view teaching strategies and their Middle School Teacher Resources. This is a great resource for planning out unit plans. 
Use a worksheet creator to simplify assessment
Worksheet creators are another resource for middle school lesson plans that helps create an interactive understanding of the material. The teacher can use a worksheet creator online to set up the lesson and plan ahead of time. In addition, worksheet creators can enhance the students' learning experience.
TeacherMade is the most intuitive worksheet creator online. It takes handouts and PDFs that you already have and converts them into digital worksheets. With TeacherMade, you can:
Upload an existing worksheet from your files. (PDFs, images, and Word Docx files all work.)

Add question fields to any part of the document.

Include an optional answer key for self-scoring.

Send the link to students via email or LMS platforms like Google Classroom

Get instant results and feedback.
Focus on creating engaging lessons, and let TeacherMade do the rest!